Landon Parker's New Book 'Militia Justice: The Fall of a Wrestling Legend' Follows the Author as He Investigates a Crime for Which His Father Was Accused Of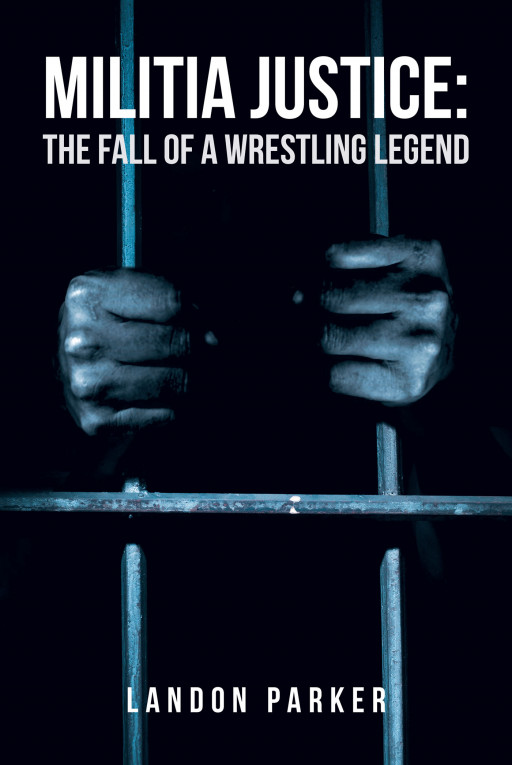 Newswire.com
)
Fulton Books author Landon Parker has completed his most recent book "Militia Justice: The Fall of a Wrestling Legend": a captivating account of the author's search for justice in exonerating his father's name and honoring his legacy.
"What happened to North Chicago's prodigal son?" writes Parker. "The author's father, the first African American coach in the Big Ten, was a defendant in the most egregious sexual assault case in the history of college athletics. Twenty-eight years later, his son, Landon, comes home to investigate this case and, during the investigation, inherits his father's legacy. Father and son joined forces to reexamine the scandal that ultimately led to the fall of a wrestling legend. Through their words, the East Lansing conspiracy finally reveals a road to the truth."
Published by Fulton Books, Landon Parker's book follows an unforgettable journey of a son's connection with his father as he works to clear his name of wrongdoing, fighting back against those who assumed his guilt. Raw and honest, Parker's tale will remain with readers long after its conclusion, challenging them to open their minds and witness this powerful message of what a son's love for his father can do.
Readers who wish to experience this enthralling work can purchase "Militia Justice: The Fall of a Wrestling Legend" at select bookstores, or online at the Apple iTunes Store, Amazon, Google Play, or Barnes & Noble.
Please direct all media inquiries to Author Support via email at [email protected] or via telephone at 877-210-0816.
Contact Information:
Media Relations
[email protected]
Press Release Service by
Newswire.com
Original Source:
Landon Parker's New Book 'Militia Justice: The Fall of a Wrestling Legend' Follows the Author as He Investigates a Crime for Which His Father Was Accused Of
This news story originally appeared at Books - RSV News on23 November 2022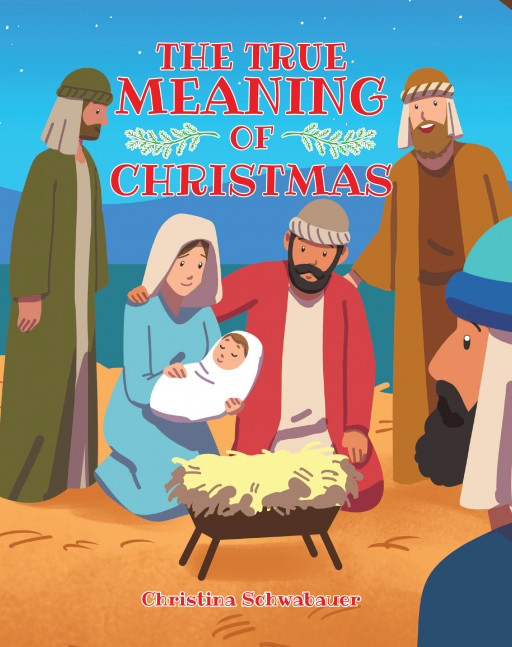 Recent release "The True Meaning of Christmas" from Covenant Books author Christina Schwabauer is a charming tale that explores the many different reasons why one might celebrate Christmas. From parties to delicious food and presents, Schwabauer dispels the myths of why one should celebrate the holiday and reveals the true meaning behind this holy day.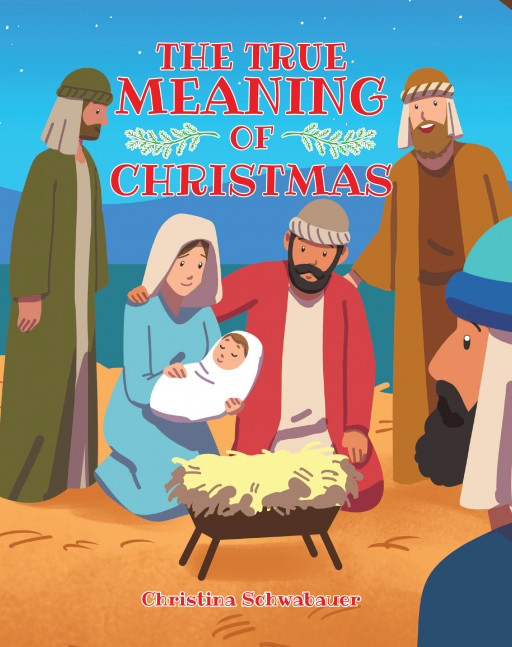 SPRINGFIELD, Mich. – November 23, 2022 – (Newswire.com)

Christina Schwabauer, a stay-at-home mom of four who relies daily on her faith in God, has completed her new book, "The True Meaning of Christmas": explores the reason for why one should truly celebrate the Christmas season.
"The true meaning of Christmas is about Jesus being the gift God gave us," writes Schwabauer. "Christmas is a celebration of Jesus's birth, but it is not just a day or a season. We can celebrate the love and joy of Jesus every day, all year, by being kind and loving each other."
Published by Covenant Books of Murrells Inlet, South Carolina, Christina Schwabauer's new book is the perfect tale for parents and guardians to teach young readers about the story of Christmas and its important meaning. By understanding what Christmas truly represents, readers of all ages will better appreciate the gift that Jesus gave to all of humanity through the will of his Father.
Readers can purchase "The True Meaning of Christmas" at bookstores everywhere, or online at the Apple iTunes store, Amazon or Barnes & Noble.
Covenant books is an international Christian owned and operated publishing house based in Murrells Inlet, South Carolina. Covenant Books specializes in all genres of work which appeal to the Christian market. For additional information or media inquiries, contact Covenant Books at 843-507-8373.   
Contact Information:
Covenant Books Media Department
[email protected]
Press Release Service
by
Newswire.com
Original Source:

Author Christina Schwabauer's New Book 'The True Meaning of Christmas' is a Faith-Based Read to Help Young Readers Discover the Reason Why One Celebrates Christmas