Inside Random House: Bringing Our Authors' Books to Life


Many people work behind the scenes at Random House to bring each book to the widest possible audience. Here, you'll meet some of them and learn more about what's involved, from editorial and design through production, marketing, sales, and distribution.
Subscribe for more videos on the business of publishing:
Books - RSV News originally published at Books - RSV News
Tops Amazon and Barnes & Noble Bestseller Lists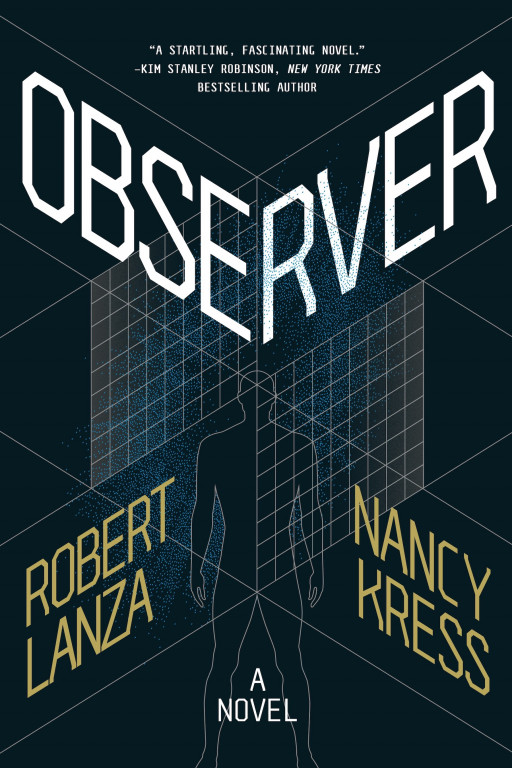 Observer by Robert Lanza and Nancy Kress
Cover of the #1 bestseller OBSERVER by Robert Lanza and Nancy Kress

NEW YORK, March 31, 2023 (Newswire.com)
–
The Story Plant announced today that OBSERVER by Robert Lanza, one of Time Magazine's 100 Most Influential People for his pioneering work in stem cell research, and Nancy Kress, whose novels have won multiple Hugo and Nebula awards, was the #1 overall top bestseller on Barnes & Noble in ebooks as well as being a #1 Amazon bestseller in numerous categories (and in the top 20 for all fiction and nonfiction ebooks sold in the United States).    
OBSERVER also received prestigious "starred reviews" from both Kirkus Reviews and Publishers Weekly, calling it "Mind-bending… A thought-provoking fictional examination of big ideas" and a "brilliant Crichtonesque thriller," respectively.
OBSERVER is a tour de force collaboration that combines Lanza's work at the forefront of science and technology and Kress's talent for crafting critically acclaimed novels. The plot centers on Caro Soames-Watkins, a talented young neurosurgeon whose career has been upended by controversy. Forced to accept a job at a mysterious medical facility and tasked with conducting dubious experiments into the nature of consciousness, reality, and life after death, she finds a lot more than she bargained for, including murder, love, and cutting-edge science that tests her understanding of life itself.
Publisher Lou Aronica, legendary editor of such science fiction greats as Ray Bradbury and Arthur C. Clarke, says, "I am delighted that so many people have embraced this novel, which is both a great reading experience and profoundly illuminating. I'm thrilled to see it get the audience it deserves."  
Hailed by Rhonda Byrne, #1 New York Times bestselling author, as "Brilliant … A riveting and moving story" and by Kim Stanley Robinson, New York Times bestselling author, as "a startling, fascinating novel." Robin Cook, #1 New York Times bestselling author, called OBSERVER "a thrilling story you won't soon forget."
The Story Plant is a book publisher founded in 2008 by long-time industry veterans Lou Aronica and Peter Miller. The company focuses on quality publishing fiction for a broad readership. It is distributed in the United States by National Book Network.
Contact Information:
Lou Aronica
President and Publisher
203-722-7920
Original Source:

Renowned Scientist Robert Lanza and Award-Winning Author Nancy Kress's OBSERVER is #1 National Bestseller
The post Renowned Scientist Robert Lanza and Award-Winning Author Nancy Kress's OBSERVER is #1 National Bestseller first appeared on RSVTV news.