Madison Avenue Face and Body NYC Medical Spa Comes to Brickell Miami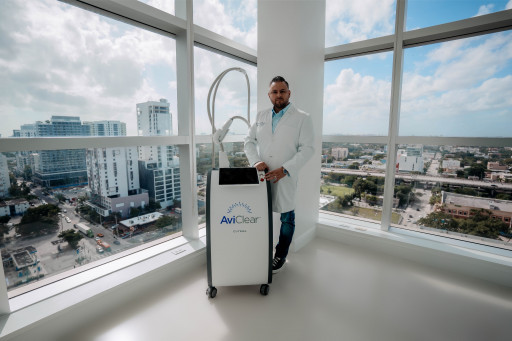 Dr. Edward Alvarez with the AviClear acne laser at Madison Avenue Face and Body in Brickell Miami
Aviclear acne treatment is available at Madison Avenue Face and Body in Brickell Miami.
MIAMI - January 17, 2023 - (
Newswire.com
)
Building upon the success of New York City, Dr. Edward Alvarez brings his Medical Spa Madison Avenue Face and Body to Brickell Miami. Located at 175 SW 7th Street in Brickell, Madison Avenue Face and Body looks to introduce procedures and techniques not yet available in the Brickell and Downtown Miami area. Acne treatment with Aviclear, the first and original FDA-cleared energy device for the treatment of mild, moderate, and severe acne, as well as non-surgical body contouring with TruBody devices TruSculpt ID and TruSculpt Flex by Cutera, will be the focus of the practice. Other services such as Botox and dermal fillers will also be offered.
"Our goal in coming to Brickell is to bring the level of professionalism, education, expertise, and luxury that has made our practice a desirable destination in New York City for Medical Spa treatments. Our team makes sure the patient feels special and completely taken care of from the moment they walk in the door to the moment they leave," states Dr. Edward Alvarez, owner and CEO. 
Dr. Alvarez, who has been injecting Botox and Juvéderm fillers for over 15 years in New York City and is a key opinion leader and speaker in the field of medical aesthetics, is joined in the practice by Dr. Gustavo Sepulveda, Board Certified in Internal Medicine and a physician at Mount Sinai Medical Center Miami. 
With doctors and staff that are fluent in English, Spanish, and Russian, the practice is well suited to taking care of the diverse population of the Miami and South Florida area. 
Contact Information:
Alina Alvarez
COO
[email protected]
786 522-6565
Press Release Service by
Newswire.com
Original Source:
Madison Avenue Face and Body NYC Medical Spa Comes to Brickell Miami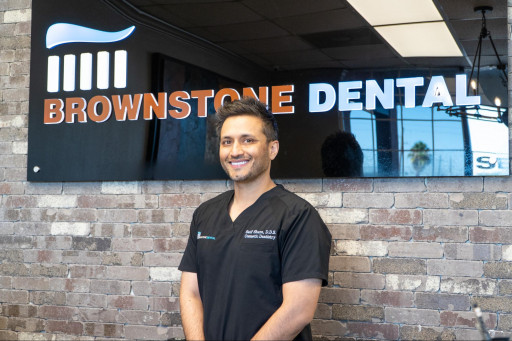 Dr. Saif Shere
Dr. Saif Shere of Brownstone Dental

HOUSTON, January 27, 2023 (Newswire.com)
–
Houstonians love their celebrities. But what if they could get the same treatment a celebrity gets when they visit the dentist? Brownstone Dental, founded by Dr. Saif Shere, is now offering the latest in dental technology and care to its patients with a new way to treat both general and cosmetic dental needs.
"We are so excited to offer this new opportunity for our patients," said Dr. Shere. "I really believe that everyone deserves a chance to feel like they're getting VIP treatment when they go to the dentist."
Known for his expertise, Dr. Saif Shere graduated with honors and became a board-certified dentist in 2008. Later, in 2010, he founded his own practice – Brownstone Dental. After more than a decade of service, Dr. Saif Shere has earned the reputation of being Houston's premier dental practitioner.
Many prominent personalities, including rappers and athletes, have had their teeth worked on by Dr. Shere. His patients come from all over the world because they know they can trust him to do the best work possible. Dr. Shere understands that people have different needs when it comes to their teeth, and he makes sure to take those needs into account at every appointment.
Dr. Shere is famous for treating his patients with a level of care that goes above and beyond what most dentists provide, but what sets him apart is his approach to cosmetic dentistry, which is all about innovation. 
"I want to give them the Bollywood smile," says Dr. Shere. 
In an industry where most dentists are content with the same old procedures, he always looks for new ways to improve the smile of their patients. From advanced technology that allows him to offer the latest in dental techniques to the innovative use of customized methods, Dr. Shere has embraced the future of dentistry and uses it every day to help his patients get the perfect smile.
He went to Klein High School before attending the University of Houston and then Baylor College of Dentistry. If Dr. Shere wasn't a celebrity dentist today, he would likely be teaching history at an esteemed university somewhere around town.
Shere's first celebrity case was four years ago when he worked with a prominent rapper. In his own words, "Every patient is a celebrity to me! We treat all of our patients with extravagant care."
Dr. Shere believes that when it comes to getting the best, there's always room for improvement. With this in mind, he and his team have been working on new ways to help patients achieve their dream smile—one that offers more options than ever before.
For dental work that needs to be done soon, scheduling an appointment with Dr. Shere is possible at Brownstone Dental. They can be contacted at (713) 271-3000 or visited at 9824 Fondren Rd., Houston, TX 77096, United States.
Contact Information:
Saif Shere
Dentist
+1 713-271-3000
Original Source:

Houston's Premier Dentist, Dr. Saif Shere of Brownstone Dental, Treats Dental Patients Like Celebrities