Care Counseling Hosts Virtual Session Discussing Teen Mental Health Amid Rising Concerns About Anxiety and Depression
Lifestyle - RSVTV news originally published at Lifestyle - RSVTV news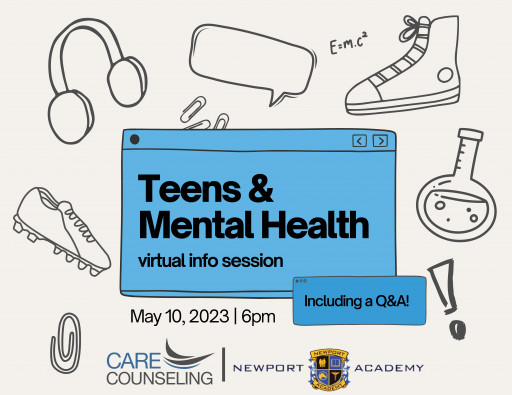 During National Mental Health Awareness Week, CARE Counseling is partnering with Newport Healthcare to raise awareness about adolescent mental health by hosting a free virtual event on Wednesday, May 10, 2023, at 6:00 p.m. CST.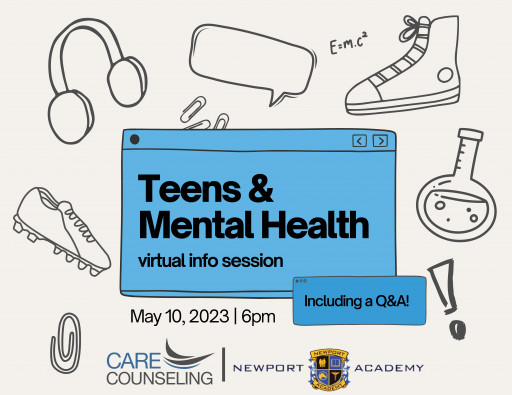 CARE COUNSELING HOSTS VIRTUAL SESSION DISCUSSING TEEN MENTAL HEALTH AMID RISING CONCERNS ABOUT ANXIE
Register for this free event at https:\/\/care-clinics.com\/teenevent\/
MINNEAPOLIS, April 7, 2023 (Newswire.com) - Dr. Heidi Bausch Ryan, Psychologist and Clinical Director of Training at CARE Counseling, along with Ryan Federoff, M.Ed., Vice President of Education at Newport Healthcare, will speak on key signs of mental health concerns in high school students and how to talk with teens about seeking help. They will also provide helpful tools for supporting teens struggling with mental health.
Studies show anxiety and major depressive episodes are on the rise in teens. Reportedly, six out of 10 high school students will have a major depressive episode. Teaching parents and educators how to recognize the signs and help support students is crucial to deescalate depressive episodes. During the informational awareness session, Dr. Heidi and Ryan Federoff will also share how to connect teens with mental health services and explain the process of finding care, scheduling services and what the first few care sessions may entail.
All are welcome to attend! This informational event is designed for parents of high schoolers, high school counselors, high school administrators and high school teachers seeking ways to understand and support adolescent mental health and well-being. Registration is available for this free event at https://care-clinics.com/teenevent
***
CARE Counseling operates out of seven locations in the Twin Cities and virtually serves the entire state of Minnesota. It staffs over 250 highly trained professionals, serving the mental health needs of the community with hour-long talk therapy sessions. Learn more about CARE and the services they provide: CAREcounseling.com 612-223-8898
Currently, CARE Counseling supports the community with one-hour talk therapy for all Minnesotans. They believe therapy should be accessible for all, which is why they accept all major Minnesota insurance brands and strive for same-week availability to see a clinician.
Contact Information:
Nicole Dahl
VP of Marketing
[email protected]
6122238898
Original Source:
Care Counseling Hosts Virtual Session Discussing Teen Mental Health Amid Rising Concerns About Anxiety and Depression
The post Care Counseling Hosts Virtual Session Discussing Teen Mental Health Amid Rising Concerns About Anxiety and Depression first appeared on RSVTV news.
Lifestyle - RSVTV news originally published at Lifestyle - RSVTV news