Iraqi Children Foundation Salutes Khudairi Group for Decade of Philanthropy for Iraqi Orphans and Vulnerable Children
Lifestyle - RSVTV news originally published at Lifestyle - RSVTV news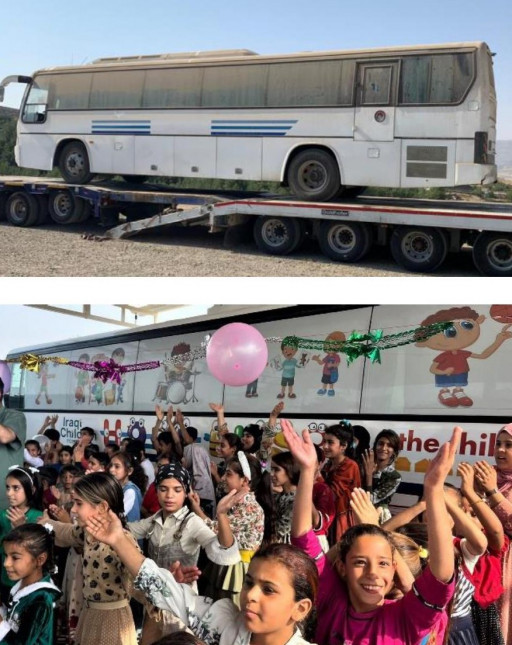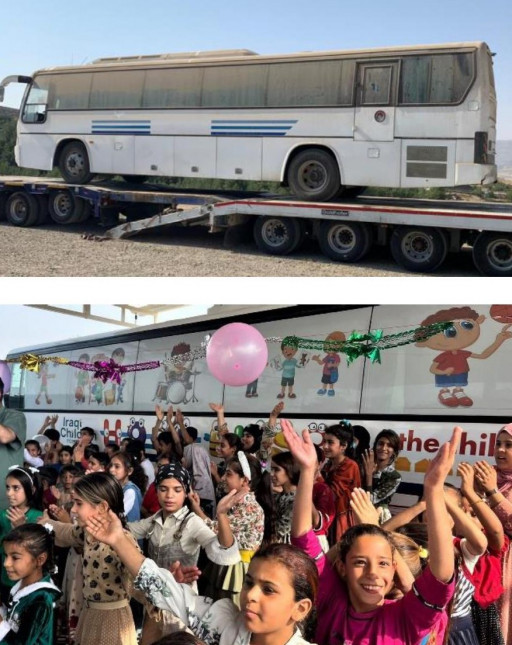 Hope Bus classroom for orphans and vulnerable children
Before and after pictures of Hope Bus classroom
WASHINGTON, D.C., April 24, 2023 (Newswire.com) - Chairman of the Iraqi Children Foundation David Collins today saluted the Khudairi Group, saying, "The Iraqi Children Foundation is pleased to recognize the extraordinary corporate philanthropy of the Khudairi Group. For more than a decade, the Khudairi Group of businesses has provided support for education, legal protection, nutrition, medical care, and social support for some of Iraq's most at-risk children."
The Khudairi Group's support includes funding and in-kind donations, like a bus that ICF converted into a "Hope Bus" classroom with food, education, and social services for orphans and street kids. Khudairi corporate leaders have also shouldered leadership responsibilities to ensure delivery of life-changing services to children in a nation suffering from the aftermath of war, violence, and displacement.
Aziz Khudairi, Chairman and CEO of the Khudairi Group, said of the company's commitment, "The young children of Iraq today will be the leaders of tomorrow, so we need to prepare them for the future as much as we can, regardless of their status and upbringing. It is part of our social responsibility."
ICF Executive Director Elizabeth McRae highlighted the role of Khudairi Group leaders in navigating the landscape in Iraq. "It is not enough to just want to help Iraqi children. We need the right skills and experience to ensure high-impact results for the children we serve. The Khudairi Group leadership has played a critical role ensuring that outcome."
ABOUT THE IRAQI CHILDREN FOUNDATION
ICF intervenes in the lives of children who are at risk of abuse, neglect, and exploitation by criminals, traffickers, and extremists. With corporate and grant support, ICF has made a life-changing difference for thousands of vulnerable Iraqi children: orphans, street kids, child laborers, child victims of trafficking, and disabled children. ICF is a tax-exempt 501(c)(3) charity (EIN 26-1394773). Donations are tax deductible to the extent allowed by law. For more information about corporate sponsorship and grant support, please contact: [email protected] or visit www.iraqichildren.org
Contact Information:
Elizabeth McRae
Executive Director, Iraqi Children Foundation
[email protected]
Cindy Fogleman
Staff Advisor
[email protected]
(703) 963-3832
Related Images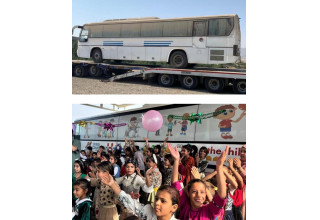 Hope Bus classroom for orphans and vulnerable children
Before and after pictures of Hope Bus classroom
Original Source:
Iraqi Children Foundation Salutes Khudairi Group for Decade of Philanthropy for Iraqi Orphans and Vulnerable Children
The post Iraqi Children Foundation Salutes Khudairi Group for Decade of Philanthropy for Iraqi Orphans and Vulnerable Children first appeared on RSVTV news.
Lifestyle - RSVTV news originally published at Lifestyle - RSVTV news