The Monthly Edit: August Skincare Essentials
[ad_1]
Originally published as The Monthly Edit: August Skincare Essentials from the Mario Badescu Skin Care Blog.
Welcome to #MarioMonthlyEdit, where you (yes, you) get a sneak peek at our current essentials. If you missed our last installment, check it out here.
How is it August already? Time flies when you're having fun or whatever, but seriously—where did summer go?
We're still milking the concept of glowing, summer skin for as long as we can (it's pretty much the mantra at MB HQ year-round). To help keep skin radiant but also ease it into fall, here are the August skincare essentials we're keeping on rotation:
Enzyme Cleansing Gel
When in doubt, go green. This is the staple face wash for all skin types, year round—making it perfect to use in August when days are still blazing but nights are feeling more like fall. Refreshing alpha hydroxy acids and fruit enzymes gently exfoliate away dulling dead skin cells to help rejuvenate your complexion with every cleanse.
Cucumber Cleansing Lotion
Our skin has finally acclimated to the crazy hot weather, so we're swapping out Special Cucumber Lotion for the Cucumber Cleansing Lotion. This astringent still helps get rid of T-zone shine, but it's a gentler option for combination/oily skin that's relatively skin, but could use the extra boost.
Botanical Exfoliating Scrub
Last month was all about the Glycolic Foaming Cleanser, but this month we're onto the Botanical Exfoliating Scrub. Sometimes it's just nice to switching things up a bit so you (and your skin) get a breath of fresh air.
Glycolic Foaming Cleanser
We don't just use it on our face—we love using it on our bodies too. Once or twice a week, we'll cleanse our arms, back, and legs (where skin is prone to bumpiness or congestion) to help keep skin looking clear and smooth. The shorts may be going away soon, but head-to-toe glow is still our number one priority.
Formula 200 Body Lotion
Morning shower-ers (or impatient moisturizer-ers), rejoice. This is a super lightweight, fast-absorbing lotion that gets the job done. Simply apply post shower and you could get dressed without feeling sticky—immediately.
Oil Free Moisturizer SPF 30
Here's an #MBSkinTip: We stash a bottle in our car so we're reminded to (1) moisturize and (2) protect our hands before we start driving. It's a facial moisturizer—but because of it's oil-free formula, we love using it as a sunscreen-and-hand-cream 2-in-1 to help prevent incidental sun damage.
.   .   .
SHOP MORE OF OUR SUMMER FAVORITES
Originally published as The Monthly Edit: August Skincare Essentials from the Mario Badescu Skin Care Blog.
[ad_2]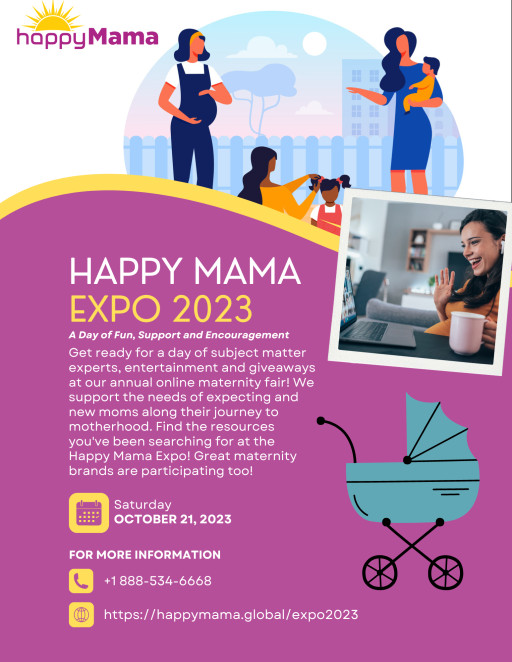 An Unparalleled Digital Experience: Supporting, Educating, and Celebrating Maternity Nationwide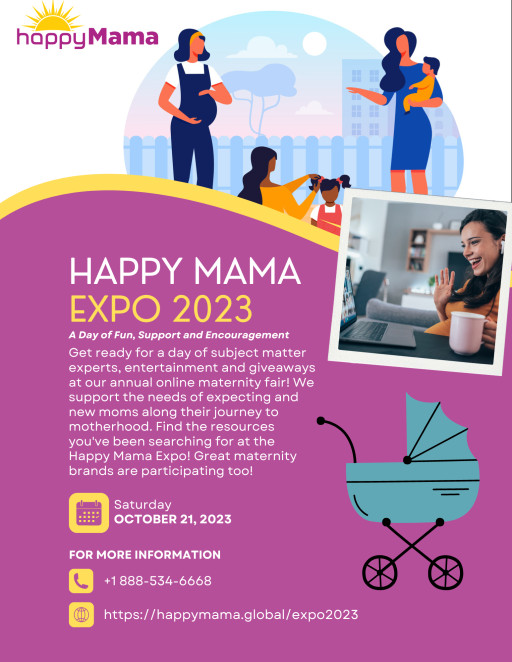 Event Flyer
Date, time, and description of event. with pregnant women smiling and waving to people in an online event shown on her laptop.

SAN DIEGO, September 22, 2023 (Newswire.com)
–
This is more than an expo; The Happy Mama Expo is a movement. With the support of industry leader Medela, the Happy Mama Expo, now in its triumphant third year, is back with a bang. Dive into a groundbreaking digital experience that no soon-to-be or new mama or parent should miss. Mark your calendars for Saturday, October 21, 2023, 7 a.m. to 6 p.m. Eastern. And the cherry on top? It's free! Grab your ticket here.
Happy Mama Expo is a nationwide embrace, championing the unique needs of birthing people at every twist and turn of the early parenthood journey. From family planning and pre-conception to the trials and triumphs of postpartum life, this expo covers it all. And with a special segment in collaboration with Medela, you'll hear the heartwarming, courageous breastfeeding journeys of four mothers who've shown remarkable determination in overcoming challenges.
"Seventy-four percent of maternal deaths in Tennessee were determined to be preventable had expectant mothers had better access to maternal health education and services. We're optimistic that resources like Happy Mama will help us reach more rural women, providing them with critically needed support," states Jacy Warrell, MPA, Executive Director, Rural Health Association of Tennessee.
Attendees can eagerly anticipate:
– Engaging keynotes from industry giants including Hillary Melchiors, PhD, MPH, CD(DONA), LCCE, President, DONA International Board of Directors; Heather Clark, DNP, CNM, APRN, LM, APRN, President, American College of Nurse-Midwives; and Debra Pascali-Bonaro, LCCE, AdvCD/BDT/PDT(DONA), a world-renowned inspirational speaker, filmmaker, author, and Director of O. Birth  
– Stellar panel discussions including the much-anticipated Aveeno Baby Panel
– Workshops by experts, such as Emily Wannenburg on 4th Trimester Fitness; tips from the American Health Association's Simple Cooking with Heart on livening up heart-healthy dishes; and down-to-earth, relatable stories from MoMMA's Voices
– Spirited entertainment, music, celebrity appearances, and an avalanche of giveaways
– Digital swag bags bursting with coupons and surprises
Quick Links:
– Sign up Here to Exhibit
About Happy Mama Expo:
For three years, the Happy Mama Expo has been the go-to national public event for women journeying through the beautiful landscape of motherhood. With "Resilient Joy" at its heart, the expo seeks to resonate with every mother, offering invaluable insights, resources, and unwavering support.
ABOUT Reach Healthcare
Reach Healthcare, the founder of Happy Mama, is a 501c3 global social impact organization focused on improving the healthcare experience of both patients and providers. Maternal mortality and morbidity prevention is a top priority area for the organization. Reach is the founder of the National Save Moms Campaign (http://savemoms.us), Save Moms Global (http://savemoms.global), Maternal Application of Technology for Community Health (MATCH) Coalition (http://matchcoalition.us), and Happy Mama http://happymama.global).
Contact Information:
Ashley Pacheco
Maternal Health Education Event Coordinator
619-800-6443
Original Source:

The Mother of All Events: Happy Mama Expo 2023 Celebrates 'Resilient Joy' in Motherhood's Journey – Saturday, Oct. 21st