Author Nancy Cole's New Book 'Be Careful' is a Charming Story That Encourages Good Behaviors That Will Help Children Follow God's Messages of Love and Kindness
Books - RSV News originally published at Books - RSV News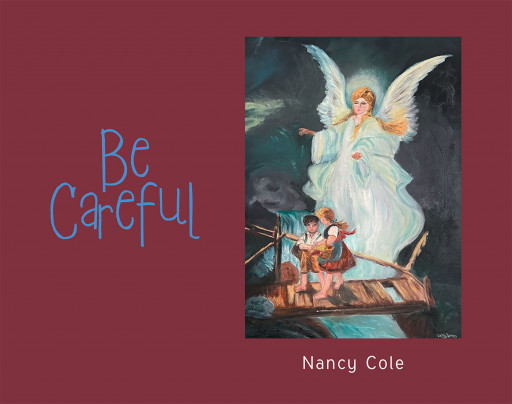 Recent release "Be Careful" from Covenant Books author Nancy Cole is an enthralling tale aimed at helping young readers understand the importance of doing things in life in accordance with God's guidance. By following Cole's intuitive tale, young readers will find it easy to remember her vital advice to remain in the Lord's grace.
Newswire.com
)
Nancy Cole, a wife, mother, and grandmother who has worked as a nurse since 1983, caring for children most of her career, has completed her new book, "Be Careful": a faith-based tale aimed at helping young readers make smart choices in life to grow in God's love and guidance.
"'Be Careful' is a book full of illustrations that children can relate to. The simple words and repetition of words will allow even the youngest beginners to read this book. There is music and words in the book, so it can be read or sung. It illustrates the importance of what you hear, what you see, what you say, what you do, and where you go," writes author Nancy Cole.
Published by Covenant Books of Murrells Inlet, South Carolina, Nancy Cole's new book is an engaging work that readers of all ages can enjoy. Full of vibrant artwork and music, "Be Careful" is the perfect tool for parents and guardians to share important advice with younger readers and help to instill lessons on doing what aligns with God's plan.
Readers can purchase "Be Careful" at bookstores everywhere, or online at the Apple iTunes Store, Amazon or Barnes & Noble.
Covenant Books is an international Christian-owned and -operated publishing house based in Murrells Inlet, South Carolina. Covenant Books specializes in all genres of work that appeal to the Christian market. For additional information or media inquiries, contact Covenant Books at 843-507-8373.   
Contact Information:
Covenant Books Media Department
[email protected]
Press Release Service by
Newswire.com
Original Source:
Author Nancy Cole's New Book 'Be Careful' is a Charming Story That Encourages Good Behaviors That Will Help Children Follow God's Messages of Love and Kindness
Books - RSV News originally published at Books - RSV News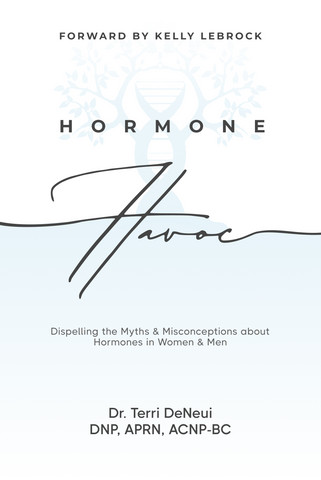 EVEXIAS Health Solutions founder's first-of-its-kind book debunks the myths and misconceptions surrounding hormones in women and men

Southlake, Texas, September 28, 2023 (Newswire.com)
–
Over the past 15 years, Terri DeNeui, DNP, APRN, ACNP-BC, a board-certified nurse practitioner and founder of EVEXIAS Health Solutions, has been educating both her patients and fellow healthcare professionals about the new, cutting-edge medical advancements in hormone health while also dispelling common misconceptions surrounding the various treatment options. Now, Dr. DeNeui is set to empower readers to take control of their hormones with the release of her new book, "Hormone Havoc." The Kindle version of the book is now available for purchase on Amazon and a hard-cover version will be available in October.  
"Hormone Havoc" stems from Dr. DeNeui's deep-rooted passion for helping her patients by advancing the field of hormone health. She recognizes that hormones play a fundamental role in long-term health, the risk of chronic disease, as well as emotional and mental well-being. The book offers real-world tips to achieve and sustain hormone optimization at any age while debunking common myths such as "one-size-fits-all" treatment plans, the belief that hormone therapy is exclusive to women, concerns about increased cancer risks and more.
"When I first started my career as an emergency room nurse, far too often I would see patients come in and out of the ER, suffering from highly preventable conditions and leaving with only prescribed drugs to band-aid the symptoms," expressed Dr. DeNeui. "As someone who has spent the last decade studying and treating patients with these symptoms, I've learned that we need to transform our healthcare model to prioritize disease prevention rather than disease management. This starts with creating a hub that patients and fellow healthcare professionals can reference to uncover the truths about hormone health and treatment options, which is exactly what this book is."
"Hormone Havoc" is not just a book; it's an invitation to embrace the power of hormonal balance and understand the power of hormone therapy. Key highlights include:
Realizing and normalizing the fact that individuals don't have to live with sleeplessness, low energy, diminished libido or mood swings. 
Revealing practical methods to shield individuals from chronic illnesses. 
Discovering actionable strategies that empower patients to proactively safeguard their health, effectively reducing the risk of chronic diseases and ensuring a healthier, happier life.
Understanding that aging doesn't have to be unbearable. Learning how to maintain youthful vitality, cognitive sharpness and overall wellness as individuals navigate the journey of aging.
"In the course of my own journey, I have worked with various practitioners, each contributing their unique expertise. However, it is Terri who has left an indelible mark on my life," said Actor, Philanthropist and Women's Health Advocate Kelly LeBrock. "Through her EVEXIAS Medical Centers and the EVEXIAS Healthcare Solutions providers she has trained, Terri has fostered places where individuals can find solace and healing, allowing them to transcend the chaos of 'hormone havoc' and discover what I call 'hormone harmony'."
What initially began as a memoir of Dr. DeNeui's life, touching on her bootstrap journey to success, "Hormone Havoc" evolved into a powerful resource that not only reflects her personal experiences but also serves as a roadmap for others to embark on their own journeys to better hormone health. From first-hand patient encounters to her creation of the EvexiPEL Method, the only patented hormone replacement therapy pellet developed in an FDA-registered facility and formulated with triamcinolone, the book is expected to be nationally appreciated and to serve as a guide for hormone health initiatives within the medical community.
"Hormone Havoc", published by Holland Robinson Agency, is now available for purchase on Kindle through Amazon. The official book launch celebration will take place on November 2 in Southlake, Texas, which will be an exciting opportunity for readers and healthcare enthusiasts to engage with Dr. DeNeui, gain valuable insights into hormone health, and celebrate this significant milestone in the field of healthcare and wellness.
For more details about the official book launch celebration and to stay updated on Dr. DeNeui's upcoming events, please visit HormoneHavoc.com.
# # #
About Terri DeNeui, DNP, APRN, ACNP-BC
Dr. Terri DeNeui is the Founder of EVEXIAS Health Solutions, creator of the EvexiPEL Method, owner of EVEXIAS Medical Centers, and a board-certified nurse practitioner, nationally renowned speaker, author, and entrepreneur. Her new book, "Hormone Havoc," is the essential guide for patients and practitioners seeking to understand hormone health and achieve true hormone optimization and truly know why ignoring our hormones has been a detriment to health and quality of life. Dr. DeNeui holds advanced certifications in Hormone Replacement Therapy, Preventive Wellness Medicine, and Functional Medicine. Dr. DeNeui earned her bachelor's degree in nursing from Texas Women's University in Denton, Texas, and achieved both her master's and doctorate degrees in nursing from the University of Texas at Arlington in Arlington, Texas.
Contact Information:
Sarah Caro
O'Connell & Goldberg PR
954.964.9098
Original Source:

Hormone Therapy Pioneer Dr. Terri DeNeui Releases Definitive Guide to Hormone Health in New Book
The post Hormone Therapy Pioneer Dr. Terri DeNeui Releases Definitive Guide to Hormone Health in New Book first appeared on RSVTV news.