Cynthia Lilly and Michael Miller's New Book 'Lia's Fabulous Tutus' Centers Around a Bright Little Girl Who Dances Ballet Any Moment That She Can Throughout the Day
Newswire.com
)
Fulton Books authors Cynthia Lilly and Michael Miller have completed their most recent book "Lia's Fabulous Tutus": a charming story that follows a young girl who loves nothing more than to dance ballet and dreams of becoming a ballerina.
Lia is an adorable little girl who is obsessed with dancing and does so from the moment she wakes up until she goes to bed. Her favorite is dancing ballet, during which time she gets to wear beautiful tutus and pretend she has become a famous ballerina. In between dances, Lia performs her chores to earn extra money in order to surprise her brother with an unexpected but much-appreciated gift.
Published by Fulton Books, Cynthia Lilly and Michael Miller's book is a delightful tale about the importance of knowing that each activity has a time and place, as Lia quickly learns. Through beautiful artwork and an engaging narrative, Cynthia and Michael show that everyone should follow their dreams, and not allow anyone to tell them otherwise.
Readers who wish to experience this inspiring work can purchase "Lia's Fabulous Tutus" at selected bookstores, or online at the Apple iTunes store, Amazon, Google Play, or Barnes & Noble.
Please direct all media inquiries to Author Support via email at [email protected] or via telephone at 877-210-0816.
Contact Information:
Media Relations
[email protected]
Press Release Service by
Newswire.com
Original Source:
Cynthia Lilly and Michael Miller's New Book 'Lia's Fabulous Tutus' Centers Around a Bright Little Girl Who Dances Ballet Any Moment That She Can Throughout the Day
This news story originally appeared at Books - RSV News on21 November 2022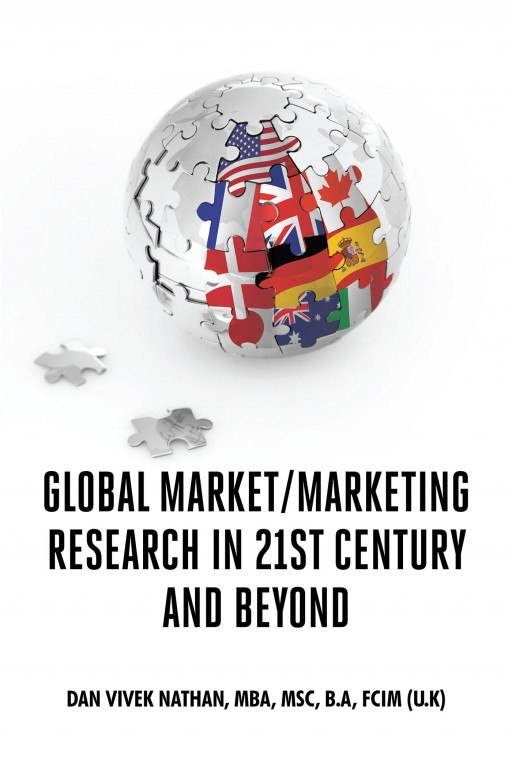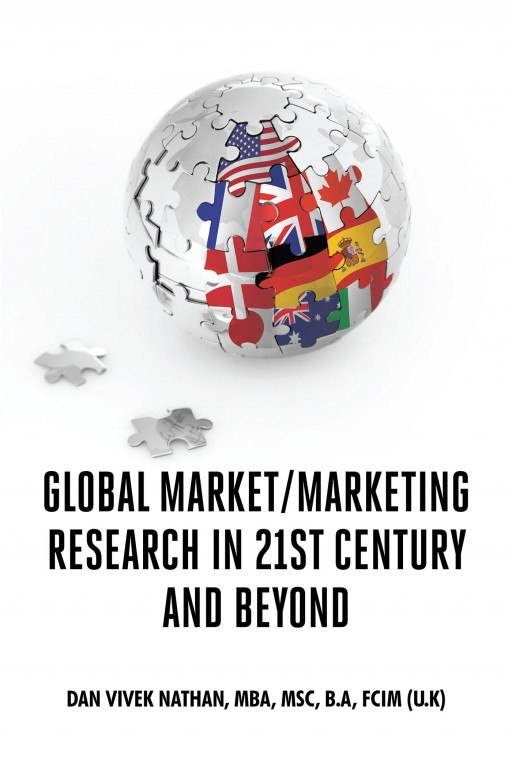 COLUMBIA, Mo. – December 7, 2022 – (Newswire.com)

Dan Vivek Nathan, who holds an MBA and MSc in marketing management from Plymouth Business School (UK) and University of Glamorgan (South Wales), respectively, as well as a fellowship of the Chartered Institute of Marketing, has completed his new book "Global Market-Marketing Research in 21st Century and Beyond": a thorough look at the ways in which global marketing has shifted in the current era of the internet and AI technology. His other published books include "Entrepreneurship Education Enriches Entrepreneurial Management in Digital Age." 
"Over the past several decades, the world today has been shaped by the global economy," writes Nathan. "The growing economic consolidation of the world points to momentous changes in the organizations/companies of the global economy. Companies in global marketing need to gather information to onset which countries target segments that offer the most appealing opportunities, and to determine how resources should be designated to utilize such potential in the light of the changing market trends. Global market/marketing research circumscribes the complete sequence of marketing research studies that extend across from single-country research at one end to more comprehensive and complex multi-country research studies at the end of the spectrum.
"Marketing a product or service globally can be quite a challenge for marketing professionals. The global market/marketing researcher of the twenty-first century and beyond will continue to be transformed by Internet, social media, big data, Cloud computing, Artificial Intelligence (AI), and global economy. The advancement of Internet and communication technology have increased colossal speed of market/marketing intelligence, and this in turn helps to gather data and gets it to the end users for decision-making processes. In other words, global market/marketing researchers are able to learn fast enough about foreign market facts, economic facts, cultural sensitivity, and social facts in the global digital economy."
Nathan continues, "One objective of this book is to provide an extremely compact presentation of the most useful global market/marketing research concepts organized into the essentials of research practice. The second objective is to provide a road map to the global market/marketing research process. The guiding principle of this book is to discuss global market/marketing research in the twenty-first century and beyond in the context of the global digital economy."
Published by Newman Springs Publishing, Dan Vivek Nathan's eye-opening work is a vital tool for those in the global marketing sphere who wish to stay on top of current digital trends and how technology is evolving. With new technologies rapidly altering the global marketing space, Nathan provides an easily digestible guide to understanding how to best utilize these digital resources.
Readers who wish to experience this enlightening work can purchase "Global Market-Marketing Research in 21st Century and Beyond" at bookstores everywhere, or online at the Apple iBooks Store, Amazon, or Barnes & Noble.
For additional information or media inquiries, contact Newman Springs Publishing at 732-243-8512.
Contact Information:
Media Relations
[email protected]
Press Release Service
by
Newswire.com
Original Source:

Author Dan Vivek Nathan's New Book 'Global Market-Marketing Research in 21st Century and Beyond' Delivers First-Hand Knowledge of Mastering Modern Global Marketing