Richard Cohan's New Book 'Best Health Maestro' is a Powerful and Intuitive Guide to Help Readers Alter Lifestyle Habits and Make Choices to Lead a Healthier Life
Books - RSV News originally published at Books - RSV News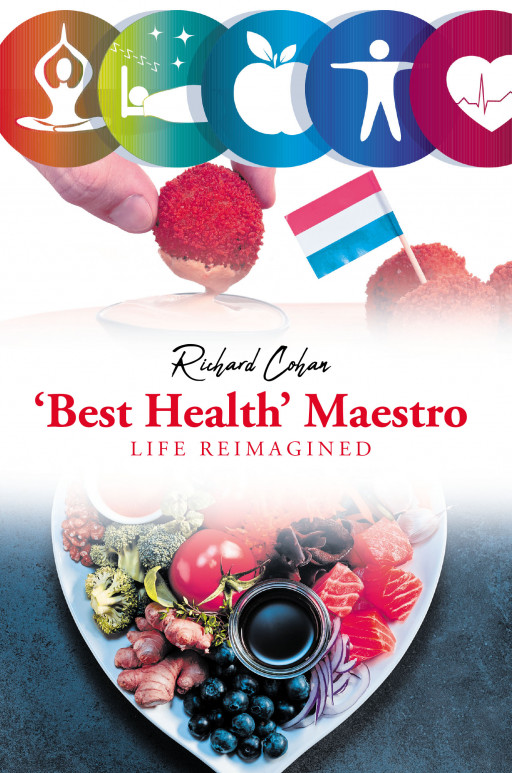 Newswire.com
)
Fulton Books author Richard Cohan, who holds multiple degrees in bacteriology, biology, dentistry, education, and business and spent four decades teaching radiology, diagnosis, and treatment planning along with related subjects at a leading university in California, has completed his most recent book "'Best Health' Maestro": an eye-opening read that explores changes one can make in their life to positively impact their health and improve their quality of life.
"Health advice is available from many sources, including family, friends, doctors, dentists and all manner of allied health professionals, including dietitians, nutritionists, hygienists, etc," writes Cohan. "The problem is: that advice is often conflicting, which leads Us to contemplate 'Who should We trust?'
"No one individual or group has all of the right answers. Furthermore, food and beverage likes and dislikes and habits differ widely and tend to be based on what We are accustomed to.
"Enter 'BEST HEALTH MAESTRO' (BHM)—following seven (7) years of extensive research and compiled from hundreds of references. HM addresses nine (9) topics and is highly condensed. It provides users having widely different dietary experiences with a road map to a fuller life—one that includes new foods and beverages, awakens sleeping tastebuds, and leads to greater overall satisfaction."
Published by Fulton Books, Richard Cohan's book is a vital tool for those seeking to demystify the journey to a healthier lifestyle, and better understand how to create habits that will stick and show the outcomes desired. Cohan presents a complete and instinctive guide to achieving one's optimal health that readers of all backgrounds will be able to connect to and comprehend, allowing anyone to take the first step into a whole new world of health and happiness.
Readers who wish to experience this enlightening work can purchase "'Best Health' Maestro" at bookstores everywhere, or online at the Apple iTunes store, Amazon, Google Play, or Barnes & Noble.
Please direct all media inquiries to Author Support via email at [email protected] or via telephone at 877-210-0816.
Contact Information:
Media Relations
[email protected]
Press Release Service by
Newswire.com
Original Source:
Richard Cohan's New Book 'Best Health Maestro' is a Powerful and Intuitive Guide to Help Readers Alter Lifestyle Habits and Make Choices to Lead a Healthier Life
Books - RSV News originally published at Books - RSV News