12 -year-old to model at New York Fashion Week


She's not only a fashion model but also a co-host of a new childcare cooking competition on DSTV. 12-years old Hlonela …

Originally published at https://www.youtube.com/watch?v=Vg0tnuX0y0Y
The post 12 -year-old to model at New York Fashion Week first appeared on Reality Syndicate Viewers.
This news story originally appeared at Fashion - Reality Syndicate Viewers on15 April 2022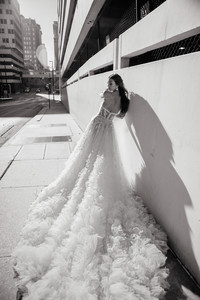 Designer wedding gowns that push the bridal boundaries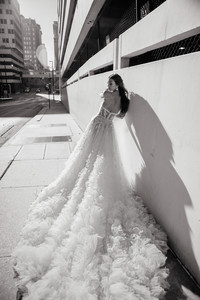 S22 MLL LE1219
S22 MLL LE1219
LENEXA, Kan. – December 1, 2022 – (Newswire.com)

The new wedding dress collections from Martina Liana and Martina Liana Luxe combine show-stopping frills and high-fashion grandeur for a truly exquisite bridal moment. Inspired by the runway and designed for the aisle, the latest collections embody straight-from-the-catwalk sophistication for the modern bride who dreams of an ultra-luxurious wedding day. 
"Fashion-forward brides have an eye for opulence, and they desire a wedding gown that captures their extraordinary, one-of-a-kind style," said Martine Harris, Head Designer and Chief Creative Officer of Martina Liana and Martina Liana Luxe. "The new Martina Liana and Martina Liana Luxe collections feature bold construction and next-level craftmanship for an impeccable, haute couture appeal." 
The eye-catching silhouettes from the newest Martina Liana and Martina Liana Luxe collections exude runway-worthy glamour from every angle. This season's stunning designs include extravagant floral embellishments, intricate beading and shimmering sequins for a touch of sumptuous sparkle. Statement sleeves, from long and sheer to off-the-shoulder, provide a chic alternative to strapless and spaghetti strap styles.  
Dramatic tulle skirts, striking trains and detachable accessories allow brides to achieve the ultimate bridal wow factor. Plunging necklines, bustier bodices and thigh-high leg slits let edgy brides take a fashion risk on their wedding day. 
The Martina Liana and Martina Liana Luxe collections feature red carpet-inspired wedding dresses for every type of bridal style, from the elegant bride who wants to turn heads in a glamorous ballgown to the lavish bride who dreams of making a dramatic entrance in an irresistible design that dazzles both on and off the aisle.  
The new gowns are now at a retailer near you – available in U.S. sizes 2 to 20, with select styles available in U.S. sizes 22 to 28. To find a store or to view the entire collection, visit MartinaLiana.com and MartinaLianaLuxe.com.
About Martina Liana 
Risen from the creative vision of Head Designer and Chief Creative Officer Martine Harris and her international design team, Martina Liana has taken the world stage as a leading bridal fashion label—with the idea of giving every woman the chance to bring her bridal visions to life through custom design. From luxury fabrics and glamorous beadwork to the world's finest laces—these heirloom-quality details create elegant designs for the bride seeking a fashion statement that is one of its kind, and truly her own. To find a store near you, please visit MartinaLiana.com. 
About Martina Liana Luxe 
From award-winning bridal design brand Martina Liana comes Martina Liana Luxe—an exquisite new collection inspired by the bride with an eye for detail and a taste for the finer things. This exquisite collection invites brides to explore our designers' most personal interpretations of world runway trends—each personally handcrafted for a flawless, couture fit. Crafted with the finest materials from around the world, these gowns are embedded with unique qualities such as artisanal patterns and bespoke details that are completely unique to the label—establishing a new standard of fit and fabrication for the fashion-forward bride. To find a store near you, please visit MartinaLianaLuxe.com. 
Contact Information:
Lindsay Santee
Associate Director of Strategic Communications
[email protected]

9139098623
Press Release Service
by
Newswire.com
Original Source:

New Wedding Dress Collections From Martina Liana and Martina Liana Luxe Are 'Fashioned for Love'