Castle Connolly Releases Castle Connolly Top Doctors 2023
Health - Purple Foxy Ladies originally published at Health - Purple Foxy Ladies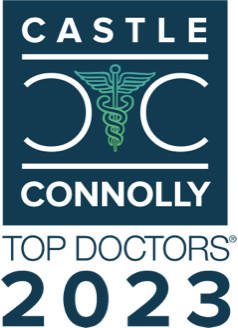 Represents more than 63,000 Doctors, or top 7% of doctors in the U.S., all nominated by peers 2023 Marks the 30th Anniversary of Castle Connolly Top Doctors
NEW YORK, January 24, 2023 (Newswire.com) - Castle Connolly today announced the release of Castle Connolly Top Doctors 2023. With over 850,000 practicing doctors in the United States, Castle Connolly carefully curated the list of 63,000 plus board-certified U.S. physicians, across all 50 states and all major specialties, who comprise its network. This year marks the 30th anniversary of Castle Connolly Top Doctors.
All Castle Connolly Top Doctors are nominated by their peers, and then the Castle Connolly research team evaluates important criteria to determine who makes the list, including professional qualifications, education, hospital and faculty appointments, research leadership, professional reputation, disciplinary history, interpersonal skills and outcomes data (where available).
"When it comes to medical care, excellence and clinical expertise are extremely important to optimizing patient outcomes," said Steve Leibforth, Managing Director, Castle Connolly. "Castle Connolly's underlying premise is to know where a doctor would go if they needed care, so consumers can have confidence in the care they will receive when they choose a Castle Connolly Top Doctor."
"My values as a physician are very simple - they are patient centric and I do the best that I can for my patients," said Shahid M Nimjee, MD, PhD, Co-Director of Stroke Center, The Ohio State University Wexner Medical Center. "The criteria with which Castle Connolly recognizes Top Doctors is based on that same ethos."
Recent research, conducted by Castle Connolly in conjunction with Everyday Health, underscores the importance of finding a doctor. 82% of consumers consider a doctor to be important in their life, far eclipsing other services, like accountants, lawyers and even childcare. Yet more than half of consumers surveyed reveal that they do not spend a great deal of time searching for a doctor. Additionally, the research found that black patients were more than twice as likely than white patients to say that finding a doctor who shares their race/ethnicity will lead to better health outcomes and will get them to be more compliant.
"The choice of a doctor is a highly personal and important decision facing all Americans, yet many do not spend the time to find the right provider, and when they do, they struggle to find a doctor like them," continued Steve Leibforth. "At Castle Connolly, we work hard to connect patients with the best care and empower them with the information needed to find high-quality doctors, with shared backgrounds and experiences, to improve their health."
To this end, Castle Connolly will launch new Top Doctor recognitions in 2023, including:
Black Top Doctors (February)
Exceptional Women in Medicine (March)
Asian American and Pacific Islander (AAPI) Top Doctors (May)
LGBTQ+ Top Doctors (June)
Hispanic/Latino Top Doctors (September)
About Castle Connolly
With over 30 years' experience researching, reviewing and selecting Top Doctors, Castle Connolly is a trusted and credible source. In fact, a study published in the Journal of Medical Research found that across several specialties, evidence indicates that Castle Connolly's peer-reviewed directory is methodologically more reliable than sites that just relied on patient reviews when it came to identifying quality care. Our mission is to help people find the best healthcare by connecting patients with best-in-class healthcare providers. For more information, visit https://www.castleconnolly.com.
About Everyday Health Group
The Everyday Health Group is a recognized leader in patient and provider education, attracting an engaged audience of over 76 million health consumers and over 890,000 U.S. practicing physicians and clinicians to its premier health and wellness digital properties. Our mission is to drive better clinical and health outcomes through decision-making informed by highly relevant information, data and analytics. We empower healthcare providers and consumers with trusted content and services delivered through the Everyday Health Group's world-class brands. Everyday Health Group is a division of Ziff Davis, Inc. (NASDAQ: ZD).
Contact Information:
Caroline Baron
Senior Director
[email protected]
(212) 367-8400
Original Source:
Castle Connolly Releases Castle Connolly Top Doctors 2023
Health - Purple Foxy Ladies originally published at Health - Purple Foxy Ladies