Emily Loftiss Shares Tips for Red Carpet 'Everyday Glam' on TipsOnTV
Beauty - TREND MAG originally published at Beauty - TREND MAG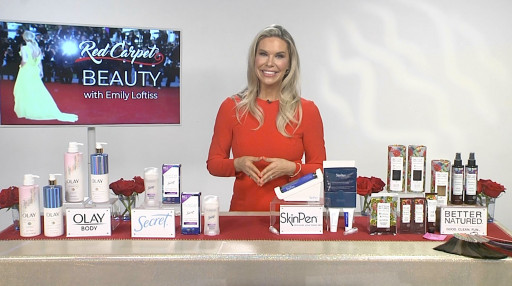 Beauty and Fashion Expert on Creating That Perfect Runway Look in Minutes.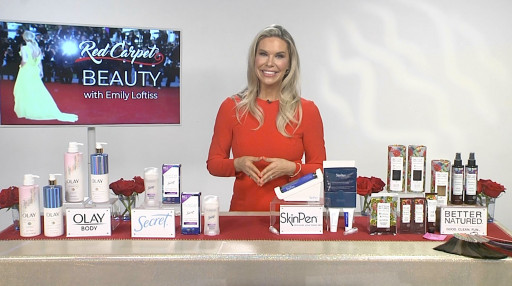 Everyday Glam founder Emily Loftiss Shares Beauty Secrets
Create red-carpet looks at home without breaking the bank with beauty expert Emily Loftiss
ATLANTA, March 10, 2023 (Newswire.com) - It is red carpet, awards and runway season, and it is easier than ever to create some fabulous looks in minutes right at home. Glamour does not have to be costly, nor does it have to be reserved for Hollywood stars or the rich and famous. Emily Loftiss, TV host, blogger, and style expert, helps create memorable high-end looks on a budget. Emily is also known for her popular blog Everyday Glam, which provides super secrets that stars and A-listers use daily to look great and leave a lasting impression.
BETTER LOOKING SKIN
To reverse the signs of aging try the SkinPen. It is the first FDA-cleared microneedling treatment that rejuvenates the skin from the inside out for glowing, younger-looking skin. This is an in-office treatment performed by an esthetician that works by stimulating the skin from beneath the surface, smoothing the appearance of neck wrinkles and acne scars with little to no downtime. Skinpen is celebrating their fifth anniversary by giving five people the chance to win a SkinPen treatment. Follow @SkinPen on Instagram for details on the contest. For more information, visit skinpen.com
CREATE A SALON LOOK AT HOME
Better Natured prides itself on making good, clean and fun products that provide professional results at home. Their Liqui-Creme Permanent Hair Color is gentle on the hair and scalp and gives salon-quality color that gets rid of all the grays. Their Hydrating Leave-In Milk softens and detangles, amplifies shine and protects your hair against heat. Their vegan product formulas are completely free from animal-based ingredients. Check out their full line on www.betternatured.com or at JCPenney.com.
Contact Information:
R E
[email protected]
Original Source:
Emily Loftiss Shares Tips for Red Carpet 'Everyday Glam' on TipsOnTV
The post Emily Loftiss Shares Tips for Red Carpet 'Everyday Glam' on TipsOnTV first appeared on TREND MAG.
Beauty - TREND MAG originally published at Beauty - TREND MAG

SALT LAKE CITY, October 12, 2023 (Newswire.com)
–
Durham Brands today announced it was named to the 2023 Utah 100, MountainWest Capital Network (MWCN)'s annual list of the fastest-growing companies in Utah. Durham Brands ranked out of 100 companies and was honored at the 29th annual Utah 100 Awards program, held at the Grand America Hotel in Salt Lake City. 
"We are honored to be recognized as a team among some incredible rapid growth companies in Utah. We strive to be a thought leader in the beauty and hair space and feel fortunate to service some of the largest retailers in America. We can't do all this without a great team, strong partners, and incredible customers," said Jeff Durham, CEO of Durham Brands. 
"We congratulate all of this year's Utah 100 companies for building outstanding businesses and making strong contributions to Utah's economy," said Jason Roberts, Chairman of the MWCN Utah 100 committee. "These companies further advance Utah's standing as an excellent place to do business." 
Recipients of the Utah 100 were chosen by the percentage of revenue increase of each company between 2018 and 2022. 
About MountainWest Capital Network  
MountainWest Capital Network (MWCN) is the largest business networking organization in Utah, consisting of entrepreneurs, venture capitalists, consultants, legal professionals, bankers, and educators. MWCN seeks to promote and recognize business growth and capital development in the state through a variety of award programs and activities. 
About Durham Brands & GIMME Beauty
Durham Brands is an innovative Consumer Packaged Goods Company with distribution in over 23,000 retail locations across America. GIMME Beauty's vision is to design innovative hair solutions that disrupt the status quo of the health and beauty hair care category. According to Nielsen Market Data, the company's products rank among the industry's fastest-growing hair accessories. Follow GIMME on Instagram or Facebook to learn about its latest collections.
Contact Information:
Madeleine Moench
Original Source:

Durham Brands Named to MountainWest Capital Network's 2023 Utah 100
The post Durham Brands Named to MountainWest Capital Network's 2023 Utah 100 first appeared on NT Beauty.