Mattison Avenue Salon Suites & Spa Announces New Expansion
Beauty - NT Beauty originally published at Beauty - NT Beauty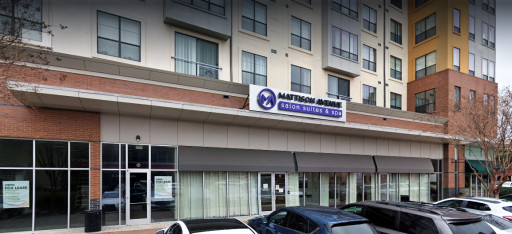 DALLAS, May 24, 2023 (Newswire.com) - Mattison Avenue Salon Suites & Spa, the leading independent salon and beauty suite rental service provider, is thrilled to announce that they have completed a major expansion at their Village on the Green location at 5301 Alpha Road Ste 34, Dallas, TX, 75240, in the former Jos. A. Bank space.
This property provides an exceptional opportunity for industry professionals to plunge into entrepreneurship and experience a collaborative work atmosphere with unrestricted growth potential.
Conveniently located close to the Galleria Mall in North Dallas, the shopping, hotels, and fine dining in close proximity helps business owners attract new clients and succeed. Not only does Mattison Avenue offer various types of suites for rent, but it also comes with an additional benefit: a lower cost than that of renting out a traditional storefront.
Jason Madden, COO of Mattison Avenue, said, "We are delighted to expand our portfolio with a significant addition to a high-quality property in Dallas. We take pride in helping people realize their dreams of becoming independent business owners; our salon suites provide opportunities that make this process much easier while offering greater earning potential than traditional salons."
"By creating best-in-class properties like this one at the Village on the Green development, we can equip these aspiring entrepreneurs with better chances of achieving their personal goals," Mr. Madden said.
The company currently operates 41 properties across Texas, Arizona, and Florida. If you want to learn more about Mattison Avenue or inquire about available suite options, please visit https://www.mattisonsalonsuites.com for further information.
Contact Information:
J M
[email protected]
Original Source:
Mattison Avenue Salon Suites & Spa Announces New Expansion
The post Mattison Avenue Salon Suites & Spa Announces New Expansion first appeared on NT Beauty.
Beauty - NT Beauty originally published at Beauty - NT Beauty

SALT LAKE CITY, October 12, 2023 (Newswire.com)
–
Durham Brands today announced it was named to the 2023 Utah 100, MountainWest Capital Network (MWCN)'s annual list of the fastest-growing companies in Utah. Durham Brands ranked out of 100 companies and was honored at the 29th annual Utah 100 Awards program, held at the Grand America Hotel in Salt Lake City. 
"We are honored to be recognized as a team among some incredible rapid growth companies in Utah. We strive to be a thought leader in the beauty and hair space and feel fortunate to service some of the largest retailers in America. We can't do all this without a great team, strong partners, and incredible customers," said Jeff Durham, CEO of Durham Brands. 
"We congratulate all of this year's Utah 100 companies for building outstanding businesses and making strong contributions to Utah's economy," said Jason Roberts, Chairman of the MWCN Utah 100 committee. "These companies further advance Utah's standing as an excellent place to do business." 
Recipients of the Utah 100 were chosen by the percentage of revenue increase of each company between 2018 and 2022. 
About MountainWest Capital Network  
MountainWest Capital Network (MWCN) is the largest business networking organization in Utah, consisting of entrepreneurs, venture capitalists, consultants, legal professionals, bankers, and educators. MWCN seeks to promote and recognize business growth and capital development in the state through a variety of award programs and activities. 
About Durham Brands & GIMME Beauty
Durham Brands is an innovative Consumer Packaged Goods Company with distribution in over 23,000 retail locations across America. GIMME Beauty's vision is to design innovative hair solutions that disrupt the status quo of the health and beauty hair care category. According to Nielsen Market Data, the company's products rank among the industry's fastest-growing hair accessories. Follow GIMME on Instagram or Facebook to learn about its latest collections.
Contact Information:
Madeleine Moench
Original Source:

Durham Brands Named to MountainWest Capital Network's 2023 Utah 100
The post Durham Brands Named to MountainWest Capital Network's 2023 Utah 100 first appeared on NT Beauty.