Profile Plan of Morgantown Announces New, Virtual Weight Loss & Nutrition Coaching
Beauty - NT Beauty originally published at Beauty - NT Beauty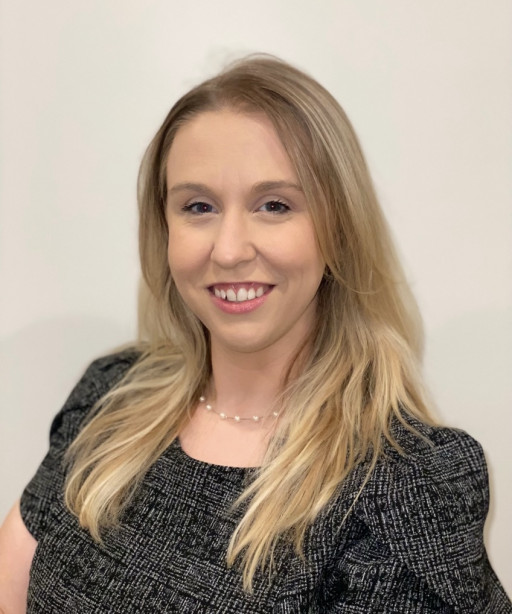 The new model will continue serving current Profile members and the Morgantown community while expanding its offerings to neighboring West Virginia residents.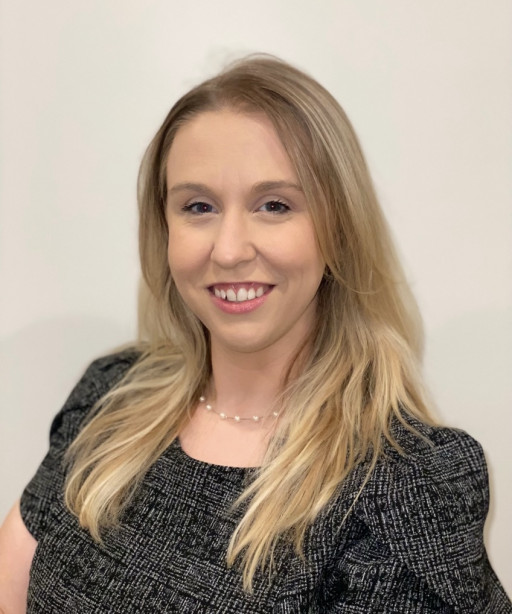 Tiffany Burrow
Coach at Profile Plan
MORGANTOWN, W.Va., August 30, 2023 (Newswire.com) - Profile Plan of Morgantown, a prominent weight management solutions provider, has announced they are moving to a new, virtual business model to support its members. While the current, physical Morgantown Profile location will close, members will continue to receive a high-quality experience and have access to the same tools, resources, and delicious Profile foods while enjoying the convenience of virtual sessions with their Profile coach.
Current Store Manager and Morgantown resident, Tiffany Burrow, has taken over management of the business and will lead virtual coaching efforts. Burrow has been a certified health coach with Profile Plan for the past five years and has managed the Morgantown location for three years. Burrow became passionate about health and wellness after her own personal weight loss of 115 pounds and is highly motivated to help bring increased nutrition and weight loss education and resources to the residents of West Virginia.
"I'm thrilled to be moving Profile Plan to a virtual business as it will offer more flexibility to our current members while allowing others in West Virginia access to our weight loss services. Schedules are busy, traffic can be bad, or life changes and this new model will offer members a convenient way to stay on track with their coaching sessions and ultimately, their weight loss goals," shared Burrow.
Profile Plan, which touts an average of 15% body weight loss for its members[1], is uniquely positioned to support individuals virtually through their personalized one-on-one weight loss coaching sessions, proprietary Profile smart tracking and technology, DNA testing, and subscription-based online food store.
As an established provider of best-in-class weight loss solutions, Profile Plan members are experiencing an average weight loss of 34.5 pounds when following the plan for 12 months, along with an average savings of $1,500 in medical costs within that year. Over 200,000 Profile members across the country have lost a combined total of more than 3 million pounds since opening in 2012.
One of the cornerstones to successfully losing weight and keeping it off is accountability and guidance. Profile's certified, professional coaches work with Profile members weekly to track progress, provide education and modify meal plans for maximum success. It's proven that working with a coach leads to 3X more weight loss.
For more information about Profile Plan or to schedule a free weight loss consultation to kick-start your own journey, please visit profileplan.com.
Contact Information:
Tiffany Burrow
Profile Plan Store Manager
[email protected]
304.290.6592
Original Source:
Profile Plan of Morgantown Announces New, Virtual Weight Loss & Nutrition Coaching
The post Profile Plan of Morgantown Announces New, Virtual Weight Loss & Nutrition Coaching first appeared on NT Beauty.
Beauty - NT Beauty originally published at Beauty - NT Beauty

Utilizing only the highest-quality faux lashes on the market, Lash Me NYC's talented technicians can create any look imaginable, from natural understatement to extreme glamour, by employing revolutionary lash extension techniques.

Lash Me NYC
Lash Me NYC

NEW YORK, September 21, 2023 (Newswire.com)
–
Lash Me NYC's mission is to bring out the confidence in every woman through its high-quality beauty services—specifically its revolutionary lash extension offerings. 
The skilled technicians at Lash Me NYC use only the most natural-feeling mink cashmere lashes to create longer and fuller eyelashes that emphasize a woman's natural beauty. These looks include Full Lite Classic, Full Natural Classic, Full Glamour Classic, Full Luxe Hybrid, Full Volume and Full Mega Volume. In addition, they also offer lower lash extensions and customized color lashes, as well as their own brand of specially formulated, oil-free lash shampoo and tools for cleaning and maintaining the extensions.
Among the different techniques employed by the lash artists at Lash Me NYC are the Classic lash technique, which adheres a single faux lash to as many lashes as needed to create the desired look; the Volume technique, involving the use of 4D or 5D fans on the lashes; and the Hybrid lash technique, which utilizes a combination of both techniques to achieve the desired look. 
In addition, there are four eyelash categories for clients to choose from: Classic, Volume, Hybrid, and Mega Volume. The Classic options include Full Lite Classic and Full Natural Classic, styles intended to mimic the soft, natural appearance of your lashes with subtle extension rather than volume. Imagine a high-quality mascara that remains smudge-free and long-lasting all day. Volume Lashes, on the other hand, promote a bolder and voluminous look by supercharging your lash count with 4D and 5D volume for a more moderate to intensely dramatic appearance that adds dimension and fullness. For an ultimate "night out" look, however, Mega Volume lashes employ 6D to 10D volume to achieve a more striking level of density, drama, and fluffiness. Finally, Hybrid Lashes are a mix of Classic and Volume styles customized for the client's eye shape. The best of both worlds, customers can expect strategically placed lashes that bestow modest volume that doesn't look as inauthentic. 
Eyelash extensions are made from semi-permanent fibers that are attached near the lash line and seamlessly integrated into the natural lashes to create an entirely new look. Since everyone's natural beauty differs due to facial structure, eye shape, and personal style, Lash Me NYC features various lash extension techniques and styles for their clients to choose from. They listen closely to what clients want and offer professional feedback based on each client's unique appearance. Additionally, they provide aftercare instructions to preserve the longevity of the lash extensions.  
About Lash Me NYC
At Lash Me NYC, the satisfaction and loyalty of their clients is of the utmost importance. Their goal is to build long-term relationships based on trust, respect, and a commitment to exceeding client expectations with confidence-building beauty results. With locations in Brooklyn Heights and Carroll Gardens, their client-centered studios seek to create a warm, attentive environment that makes every client feel confident and valued the moment they walk through the door. To learn more, visit their website.
Contact Information:
Frenda Jin
Original Source:

Elevate Your Beauty Game With Lash Me NYC's Revolutionary Lash Extension Techniques
The post Elevate Your Beauty Game With Lash Me NYC's Revolutionary Lash Extension Techniques first appeared on NT Beauty.